Underworld Code
Underworld 2.10
Underworld 2.10 has dropped... kidding this is a benchmark model proposed by Schmalholz, 2011, A simple analytical solution for slab detachment.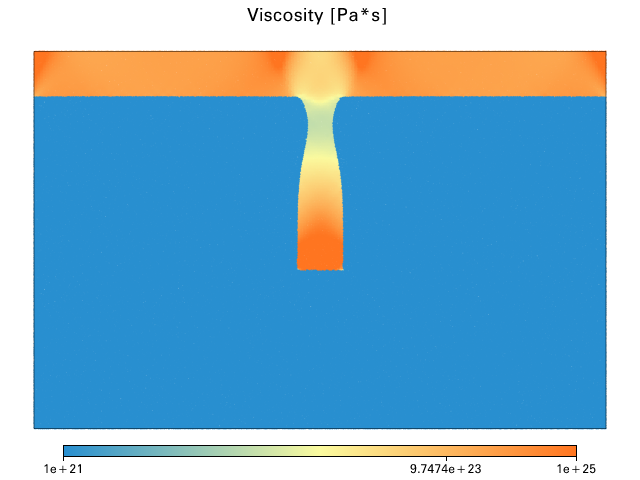 Underworld 2.10 has been released!
Available via docker (recommended), pip and source code.
See here for more information on each install process.
For a quick taste of Underworld try our binder cloud resource, a temporary "virtual sandbox" to explore the release and example models. Click the button below.
---
This new release includes the following:
Enhancements
Using UWGeodynamics-2.10.1, see here.
All provided example model files are now parallel "safe". Reasonable number of processors must still be used.
Improved regression testing: now testing parallel execution and "long_tests.sh".
Add Dockerfile for Deepnote.
Upgrade dependecy packages:

petsc-3.12.3
Ubuntu-20.04
Numpy-1.19
Swig4
User changes
Update to the underworld.visualisation package. See here.
As always the Underworld team welcomes contact via our GitHub Issue tracker, where questions and issues can be posted to the Underworld community.

Good luck, wash those hands and have fun modelling!